We've been serving Ventura County and beyond for over 20 years. Though we specialize in residential window cleaning, we are more than happy to work with businesses too. We work hard to make sure you are always happy to see us again!
We offer a variety of services, but each window cleaning will always include brushing your screens and wiping your window sills. We can also do a partial window cleaning - just the outside, just the second floor, just the hard to reach - of your choice.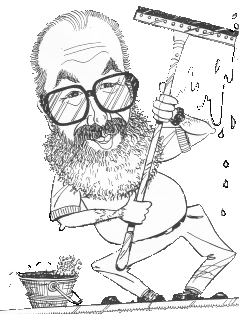 Here are some of the extras we offer: 
For windows: washing screens, wiping out the window tracks, paint removal, skylights, and high windows requiring a 24' or 32' ladder.
Other inside areas: shower doors (some hard water spots), chandeliers, light fixtures, mirrors.
Mini blinds (no wood or vertical): take them outside, spray with a gentle degreaser, scrub with a soft brush, flip four times to make sure they're clean, rinse with deionized water, hang to dry, and put them back.

We are fully licensed and insured and carry our own Workmans Comp policy. Our customers are very important to us, and we take every precaution to protect your home while cleaning.